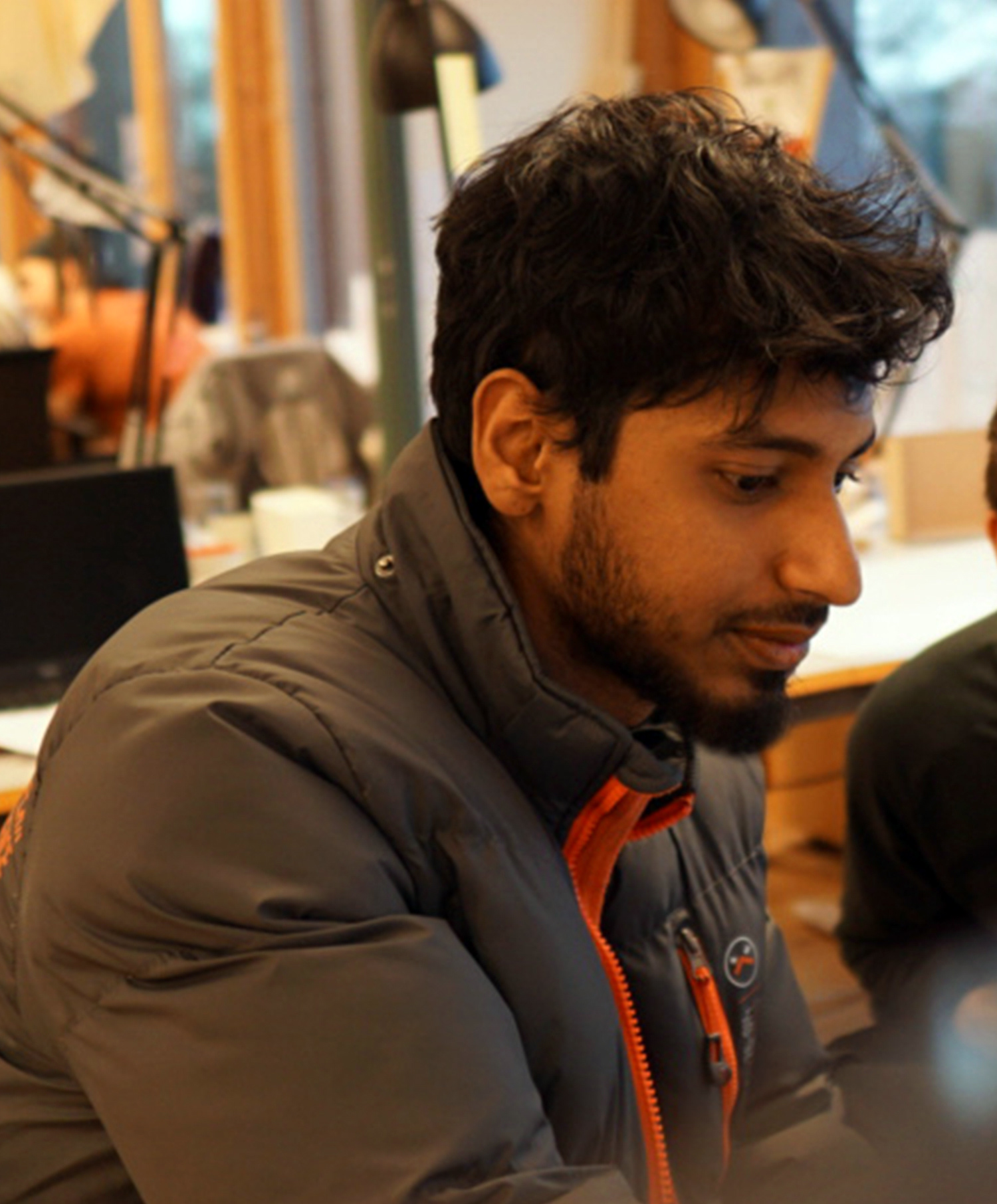 Art,design and engineering are my first loves and I am intuitive about them. I am an Industrial designer engineer with two years of experience, wide skill set and realistic aspirations in the design field. Acquired professional knowledge in finding problems, research methods and user behaviour. Proficient in quick prototyping visualization and CAD development. A calm, easy going person who is positive, adaptive and on a constant drive to learn and innovate. In my free time I try new softwares, draw, paint, work out and chat about the mind, nature, science and art with friends. 
Currently I am on a look out for challenging opportunities.
Master IN Industrial Design
Lund University 
2018 - 2020
BACHELOR IN INFORMATION TECHNOLOGY
SRM University 
2013 - 2017
X- FOOTBALL Freelance Designer
Designed the arena and RC robots for the game under development, X-FOOTBALL.           
NASA Man to Mars - Stars Design
Presented a sleeping pod concept in a microgravity environment for space travel at  Lunar Planetary Institute, NASA, Houston, US.
Built a smart furniture prototype for IKEA Off The Grid Exhibit at Milan Design Week 2019. More than 2 million views on social media.
SVEVIA Freelance Designer
Upgraded the working style of the company with a portable traffic controller to replace human workers on the road. 
3D Modeling / Rendering / animation
Rhinoceros | Solidworks | Alias | Blender | 3DS Max | Keyshot | Cycles
Photoshop | Indesign | Illustrator | After Effects
Design Strategy| Design Research | Ideation | Sketching |Prototyping | CAD | Rendering | 3D Printing | Fabrication | Machining Process